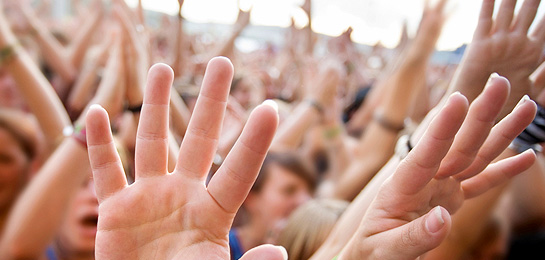 The Internet, with it's chat rooms and message boards eventually gave birth to Social Media. Before the age of the Internet, we gathered to share our passions and stories. If we stop right there you can see how drastically social media had impacted the way we as humans and as businesses interact with each other.
Social Media Basics
Social media falls into three basic categories, paid, earned, and owned. Paid social media is PPC or search marketing, sponsorships, mobile advertising, Internet advertising, and paid applications. Earned social media is word of mouth, user forums, blogger relationships, news and PR, and social media itself in the form of pages and feeds. Owned social media is customer care services, proprietary blogs, brand and product websites, mobile brand and products websites, and proprietary digital content.
Dell saw the light in 2009 when they perfected their social media campaigns
and made $6.5 mil using just Twitter.
With the use of social media these days your reach is farther than ever. Before this, your reach was to one other person that had access to many others but now, you have instant access to large groups of potential clients that usually form into targeted groups just waiting to connect with something relevant.
How Should  Business Implement a Successful Social Media Strategy
Establish Goals – Write down specific business goals and objectives. This is a good time to establish your mission statement and vision or even a business plan if it's not already completed.
Listen – What you're listening for are signals from your audience. You want to know what their personalities are like, who/where are they, how/where do they engage, and how/where do they consume. Some of the best places to do this are sites like BuzzMetrics, Meteor Solutions, BrandWatch, and Visible Technologies.
Build – There are so many social media networks and channels that it's important to choose wisely to save your resources. Always start out with your home base, this should be your Facebook page, blog, or business site. Once home base it set up properly, use the social media channels you've chosen to funnel traffic to your home base.
Engage – So many people get this one wrong and it totally unravels every effort put forth to achieve the goal. One of the best and easiest ways to engage is to ask questions. Simple things like, give us your thoughts, or be sure to comment to receive this special offer, can make the difference between foot traffic in your store and none at all. Passion is a must! It's imperative to get your hands dirty and engage with timeliness and frequency. Transparency has become the norm so show your humanity to your customers and they will trust you, and this trust will build your brand with a solid foundation. Being able to connect is also important. Connect your audience to valuable content and resources, but before you connect be sure the content is relevant and adds value to your audience. Last but not least, never spam!
Analyze and Optimize – Contained in your analysis should be your reach, influence, frequency and traffic, conversions and transactions, sentiment, and sustainability. Tools like Alexa, Compete, and YouTube Insight are you best friends to monitor so much data.
The power of social media brings the power of an ant pile to mind. Just think of how all those tiny ants can move larger objects and disassemble and bring food back for others. It all stems from many of those tiny little ants working together to make them bigger and stronger.
Social media is the same way. It's not some one-hi-wonder type of strategy or a magic button you press and it all floods in from one source. The many daily little moves you make eventually add up to a major shift in your social media reach and ultimately in your profits.
Share