Making Beautiful Things Work
The Applied Visual began in 2008 as a branding and web design with an emphasis on customer service. As the digital world expanded, so did we, now a branding design and digital marketing agency with a continued focus on the customer experience.
Since it's initial launch in New Orleans, Louisiana, The Applied Visual has helped transition hundreds of small and medium-sized businesses into the digital world with great success. We understand that our clients need a winning strategy if they want to compete – and win – online. Our services begin with a simple one-on-one consultation evolving into a complete business branding design and digital marketing solution.
Why The Applied Visual?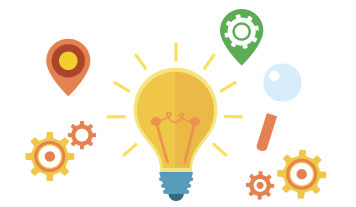 We commit to the success of our clients by practicing an ethical workflow and adhering to strict guidelines. Excellence is a mark we strive to hit with consistent accuracy beginning with outstanding customer service. A rising tide floats all boats and we want to succeed with you as we both perform better than our competitors. The experience gained in over a decade of working with clients in every industry tempered our process of design and marketing excellence which we deliver to you with tenacious effort.