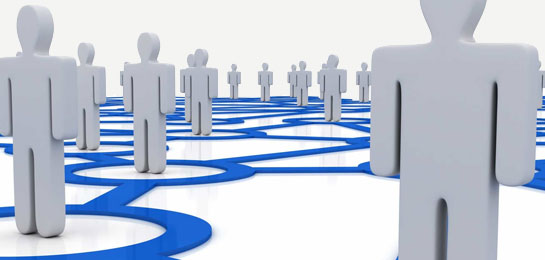 You can increase website traffic by efficiently using social networks to get brand messages to you target audience. Social networks provide an undeniably effective platform for communication between old friends and big businesses alike. As of May 2013, 72% of online adults use social networking sites, and 18% use Twitter. 6% use reddit. The majority of marketers are using social media to increase website traffic and engage their audience on a personal level.
To Be loved on Social Networks
When a user likes, follows or adds you, you get an opportunity to send them ad campaigns directly to their device of choice. If you're good, your audience won't breeze by you on their way to the next great thing. You have only a few seconds to capture their attention and make an offer.
Keep in mind, every offer gets a response whether it's the one you want or not.
The Blueprint for Social Network Website Traffic Spikes
If you put this strategy in place you will see an increase in website traffic instantaneously. It's a simple principle and I've seen as much as 3000% increases in social network reach. An increase in website traffic means your audience has responded to a message and they want to know more. Next, we'll learn how to turn desires of website traffic into reality.
Identify Your audience – Who are you talking to
Sometimes this gets overlooked and brand messages get splattered over a very wide audience in hope that something sticks. Great,… if you have that type of budget to work with.
To effectively implement a good marketing strategy, you have to know who you're taking to. Not everyone will use our product. Imagine someone using our product on a daily basis. Things like gender, income and education level, and location all play a vital role in identifying your target market. These observations will let you know not only know who to target but also what messages, medium, and device they may be used to using already.
Establish your message – What you're really trying to say
For the most part, many people just write some words and paste them across some graphics and send it out. Timing is key and you only have seconds to spit it out. Tell them what you brand will do for them, ideally, how your product will enhance their lifestyle.
You should use the least amount of action words to effectively communicate our message. Your audience doesn't have time to waste and they want to be entertained, so state your message clearly and get right to the point. What is it that you want them do do?
Give good directions – Where can they find you
Without proper directions it's easy to get lost. Simple right. In addition to choosing the right message to a targeted audience show them where to find your product or service. Supplying a link to specific landing page is simple and it works. It may also help to use a URL shortener to adhere to character limits and limited space on social networks.
Watching Website traffic in Real-time
Once you've mastered these three principles, it's time to spread release your message like wildfire on dry grass. You've identified who you're talking to, told them what you want to say, and told them where to find it. Now it's time to send it out and watch your website traffic spike.
Connect with as many groups and influencers possible to help spread the news. What you don't want to do is just join a bunch of groups and follow a bunch of people for the sake of numbers. Find people and groups that relate specifically to your industry, product , or service. It's also a good idea to join groups with consistent activity. When they share more news this means more people will receive our message. Simple.
It's best to pair your social network messages with bold graphics like memes or short videos. The "cooler" your graphic is the more likely people will want to share it on their own timeline. Remember, you should only be joining groups related to your brand so your graphics should "fit" with other messages shared by other members. Each time a post is shared, it appears on that person's wall or profile page in front of an entirely new audience who can in turn share it to their contacts and so on.
By including links back to your website landing pages, this turns into website traffic in real-time. You can literally watch your real-time analytics in Google rise just seconds after releasing posts on social networks.
Take control of your brand message on social networks and enjoy huge increases in website traffic. Identifying your audience and delivering an established message with good directions will reveal it's beautiful side.
Share