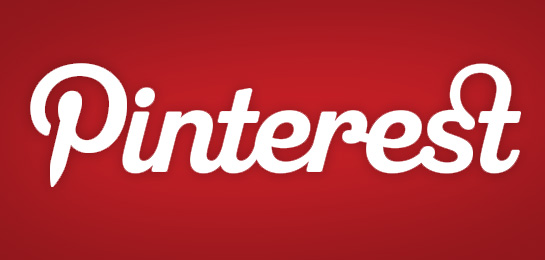 Are you wondering how to increase website traffic to your blog? Do you wish to increase your blog's readership? If these are the questions needing answers, then its time you took advantage of Pinterest to attract and drive heavy website traffic in the fastest time. Yes, you got that right! Pinterest is a social sharing network that has gained huge popularity in a short time span.
Recent Facts about Pinterest Usage
According to the recent statistical figures, Pinterest drives more referral web traffic compared to Reddit, LinkedIn, You Tube and Google Plus.
Did you know it receives almost 1.5 million visitors every day and has approximately 10.4 million registered users which are growing explosively? One fifth of Facebook users are on Pinterest daily? It is engaging people 2 to 3 times as efficiently as the popular network Twitter?
You've known about it for a while now, so it's time you jumped on this bandwagon to take advantage of the opportunity to drive website traffic now!
The Break-Through Plan
With over 50 million blog posts featuring on Pinterest, you need to make the most of this service by devising a smart break-through plan to strengthen your online presence and attract more people.
Use Your Wits
When driving traffic on your website, you need to be selective. Don't just go around pinning every blog you write. Here you need to demonstrate your wits. Pin the blog posts on subjects that already have a good following of the Pinterest audience.
Now the real question is how will you know what subject is attracting Pinterest audience? Well, for this you will have to do some research on Pinterest. Start by creating an account on Pinterest and use the search feature to find popular keywords throughout this site.
As you use the search feature to find keywords that fit your post, Pinterest will display a list of boards of your match. Use them cleverly to optimize your blog, and please don't forget to connect with the person pinning the image. You can follow that particular board, or if they have a great number of interesting boards you may want to follow all of them.
Pin an Eye-Catching Post Image
Pinterest reconfirms the saying 'a picture is worth a thousand words'. A creative and an eye-catching picture can attract people to your boards and ultimately drive website traffic. Select an image that conveys your post message and intrigues the reader. Customize it by writing a message.
Write a Flawless Description
This description is like a 'sneak peek' of the blog post to your potential reader. Use you dexterity to make it sound informative yet mysterious so that it makes the reader click through. Also remember to use appropriate search terms in the description. After all, the search term or keyword is how you found interesting pins in the first place.
Add a Pin it Button to the Blog Post
This is the key driver of attracting more and more website traffic. If you don't have a pin it button attached to your post your efforts will be wasted as nobody will be able to pin your post and share it with others. You'll find the Pin it option in the navigation menu under about then scroll down to Pinterest Widgets.
Use a Traffic Monitoring Tool to Gauge Your Success
To gauge if Pinterest really worked for your website, you can use a traffic monitoring tool like Google Analytics or JetPack. You'll find this information under traffic sources.
In order to maximize the traffic to your website, you have to be able to see opportunities like Pinterest and use them to increase website traffic and social media reach. Even if you don't recognize it as powerful social network, there have been countless articles and information about Pinterest and has become an idea white board.
Share