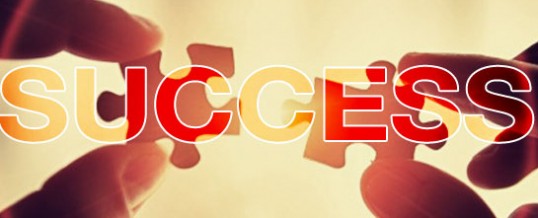 When someone is a success in business or life in general, observers want to know their secret. Although many make the mistake of wanting to copy that formula verbatim in hopes of achieving the same success, this rarely works for most people because we are all unique and complete with our own formula.
Copying someone else's formula exactly may surely lead to disaster but there are common mindsets and ideals that can be followed closely to give birth to success in any endeavor. While many people are inspired by the rising number of entrepreneurs and new businesses, few people are equipped with the drive and equipment needed to rise above mediocrity. It's not as easy as it looks, and may find themselves in limbo as they feel their way through the darkness of launching a startup or creating a product for the first time.
"How you spend your time is directly connected to how much money you make."
We will discuss 5 questions everyone should be asking themselves when undertaking new challenges and setting life goals. As you read these 5 questions, take notes, and study them. It's important to see how our thinking will change over the coming months as new strengths and skills are discovered.
Mental Shift Towards Business Success
Step 1: How fed up are you, really? Are you tired of building someone else's dream working long hours without the reward of a great salary of the time off needed to enjoy life. Be real with yourself, and don't be surprised by your answer. If you can stick it out a bit longer with the way things are, then you should do just that. If you don't have a deep, burning desire to change your current situation, you won't have enough fuel to complete this journey.
Step 2: What are you willing to give up? Are you a "yes, but…" kind of person that uses excuses instead of getting it done? If you had to work weekends, would you rather be off when you're off? If you answered yes to either, you're not ready. How you spend your time is directly connected to how much money you make. Here is where you examine your lifestyle and behaviors to trim the fat from areas that aren't producing you any revenue.
Step 3: What's your plan? Although 5 year business plans are great, the market changes and personal situations often spark changes in these plans. Instead, think short term like 6 months. This is an easier method of creating attainable goals that will keep you going forward. Write these goals down and then execute, but keep it short — make more calls, organize inventory, develop brand.
Step 4: What's your daily accountability? Don't wait until the end of the month to realize you're not gonna make your quota. Outline how you will measure your success and then follow up and analyze.
Step 5: How will you embrace patience and celebrate regular victories? Often we overestimate the short term and underestimate the long term. Every victory won't be earth-shaking but you can make a lot of progress with a large number of small tremors. Be your own cheerleader along the way and reward yourself for these small victories. When you secure a key meeting or land a new partner — celebrate, but don't break the bank. Small pats on the back make you feel good and keep you motivated along the road to success.
If it were easy, everyone would be doing it
While you won't breeze through every obstacle on your path to business success, you will build character after each victory. These obstacles temper your body, mind, and soul making you into the successful person you may have admired in the past. It's not easy, but it's attainable and if you stay motivated and dedicated, you will reach every goal you set. Be realistic and enjoy the journey.
Share