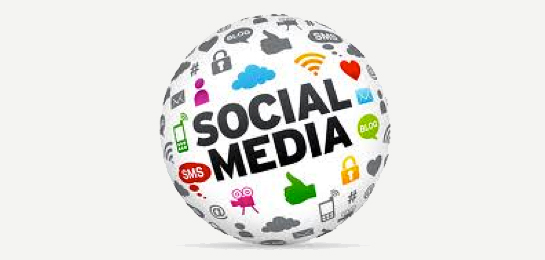 The rapid increase in Internet competition has made it difficult for businesses to maintain and sustain a business edge. To ensure this, businesses along with a visually appealing website also need to have a strong and an impactful social media presence on all popular social networking websites like Facebook, Twitter and Google+.
Today, social media, what was previously considered as a passing fad, has now become one of the most effective marketing and communication tools for businesses across industry verticals to promote products and services to their customers!
According to social media marketing industry report of 2012, 85% of the businesses who used social media sites as part of their marketing strategy and campaigns have reported a significant increase in their market exposure. While approximately 58% of the businesses who have used social media marketing for over three years have reported a good percentage of increase in sales over that stated period.
Today over 94% of businesses with a strong marketing department are actively designing social media campaigns and marketing strategies to increase their long-term customer base.
Why businesses should harness the power of social sites:
Relationship Building
Social websites are the most clicked websites today as millions of people are constantly accessing these sites from their personal computers, lap tops and smart phones even when on the move. This provides businesses a great opportunity to stay connected with existing and potential customers and build a long-term relationship.
Customers can share their views and experiences with others and also directly interact with the business representatives. Using these suggestions, businesses can improve their products and introduce new features which customers want.
Keep Customers Informed and Engaged
Through a social network platform, businesses can keep your customers informed about your latest business happenings and discount offers.
This is also a great platform for businesses to keep customers engaged and prevent them from going to the competitor's page. You can design interesting marketing campaigns, put up posts, add videos and start a poll for your social network fans to keep them hooked.
Social Media Management
The ongoing activities and campaigns on social websites need to be evaluated to measure its success and contribution to your business sales. If the cost of the campaign is higher than the ROI, then you may need to try a different marketing strategy.
Keeping track of your social networking activities will help you identify problems in a timely manner. Here are some effective metrics, to help you measure the success of your social media activities:
Traffic
Google Analytics is a great tool to manage and measure social media activities. This tool helps you find out the number of page views. Using this tool, you can see the amount of traffic generated by your social network campaign.
Customer Engagement
Another way of managing social media activities is through Klout. This is a tool that helps measure your campaign's performance through customer engagement.
Referring Urls
Referring Urls is another great way to track your success. It enables you to identify which social media website was able to generate the highest number of leads to your website.
Professional Designer
To ensure maximum customer engagement and 'likes', you can get customized and creative social media pages designed and developed by professional web designers at an affordable price with ease. By utilizing a professional skill set, creativity, and experience, a professional designer can design jaw-dropping social pages that convey your business philosophy immaculately and helps you stand out from the crowd.
So, incorporate social media in your marketing plan and boost your customer base right away!
Share