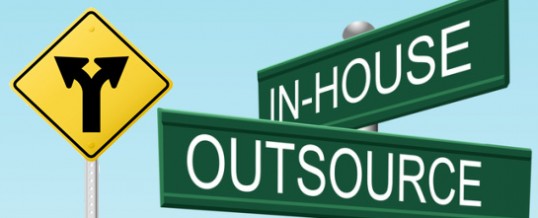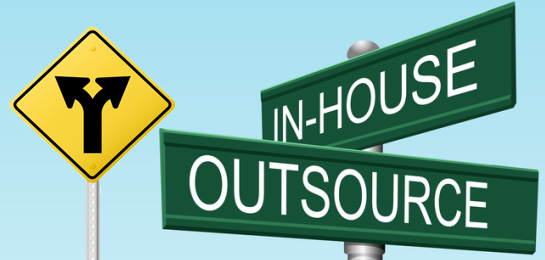 Are you a business owner with a small team? Do you feel that your social media marketing activities take too much time? If you've nodded affirmatively, then it's time to outsource professional services to do the job.
Many businesses don't realize the value of outsourcing social media. If they find social media management time consuming, they would rather compromise and interact less on social pages with their valued regular and potential customers instead of outsourcing.
According to marketing surveys and analysts, this is a big mistake. In today's highly interactive and competitive business world where everything is just a click away, if you don't communicate and interact with your audience and launch interesting social campaigns to engage them, then you'd be saying goodbye to your customers and hello to lost revenue.
The Ugly Truth
A social media survey shows that around 43% of the small businesses spend nearly about 6 hours/week on strategizing and designing out of the box social media campaigns. It's understandable that with a small team and so many business areas to handle, optimizing business can be extremely difficult.
On the other hand, giving social media activities a backseat can be self-destructive for your business. Here's why:
A recent study by Experian shows that 27 percent of the US based users spend time on social media websites.
Studies conducted in 2012 show that there are over 1 billion Facebook users, approximately 200 million active users on Twitter and nearly 187 million members on LinkedIn.
On Facebook, brand posts by companies get half of their reach in less than 30 minutes of being posted.
Social Networks generate double marketing leads of direct main, telemarketing, trade shows and PPC.
The lead conversion rate of social media is 13% higher than lead conversion rate on an average.
37% of smart phone users accessed social websites in 2011 which increased to 46% in 2012 and is expected to go even higher by the end of 2013.
After giving a good read to all the above mentioned statistics you must have realized that businesses need to take their social networking activities as seriously as other business activities. You need to be active on the social web pages to ensure you generate leads to your website and they convert to sales and increase your business profitability.
Benefits of Outsourcing Services
Here is why and how you can benefit from outsourcing social networking services from the professional agencies:
Focus on Revenue Generating Aspects- When you outsource from a professional service provider, you can easily focus on your on ground revenue generating areas and optimize your business processes by allocating the right resource on the job and giving that business aspect enough time.
Capture a Bigger Market Share- With outsourced media services you don't have to lose your customers to your competitors. In fact using their expertise and experience they can design social media activities to promote your business aligned with your corporate goals and capture a bigger market share.
Timely Communication with Customers- According to another source, 25% of the customers who complain on Twitter or Facebook expect a response within 1 hour.
The outsourced service company can respond to your customer complaints, queries and feedback by communicating with them and bringing the problem to your notice immediately.
It's time you took full advantage of outsourcing your social media needs to maximize your marketing strategies and budget. The world of social media is only going to get bigger so step right up and take your place.
Share