The Applied Visual is proud to announce it's sponsorship of Destiny MMA Champion Bryanna Fissori as she dominates the world of women MMA fighters. Fissori currently holds two championship belt titles and one look at her chiseled 5'6″ frame is confirmation of why she's "The Champ."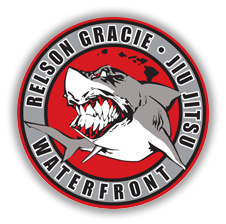 The world of female MMA fighters has shown great promise and intense action over the last few years but no fighter has exemplified the soul of a champion better than Bryanna Fissori. Born in Orland, California Bryanna holds the 135 bantamweight title for FightGirls Hawaii and the 145 featherweight title with Destiny MMA in Hawaii where she trains out of South Oahu MMA. Bryanna is a practitioner of Brazilian Jiu Jitsu at Relson Gracie Waterfront Jiu Jitsu  and has competed in numerous Jiu Jitsu tournaments taking home the gold in almost all of them.
In addition to her outstanding octagon persona Bryanna also writes for MMA Online, is a reporter and legal analyst for Boxing Insider, and works full-time at The Honolulu Pet Clinic. Wow, one has to ask where she finds the time to keep it all in sync; two words "Super Hero." In the octagon she's know as the Pink Power Ranger and if you spent 5 minutes talking to her you would know she's not the average Jane.
Aside form being a superhero, she's also one of a growing number of Christian MMA fighters who openly expresses their faith in and outside the octagon. John "Bones" Jones, Benson Henderson, Quinton "Rampage" Jackson, and Randy Couture also don the list of Christian MMA fighters who openly give God the glory.
When I first met Fissori I knew there was something ultra about this fighter. The combination of her faith, dedication, and will to win is what made us sponsor this athlete to pursue her goals of greatness. We look forward to a long and lucrative sponsorship with Bryanna and we're grateful for the opportunity to be involved in her historic career.
You can catch Bryanna Fissori at her upcoming fight with Asylum Fight League in Atlantic City, NJ as she takes on Clarissa Padua at the Golden Nugget on May 25, 3013. The action promises to be fast and furious as both fighters are undefeated and plan to keep it that way.

Share