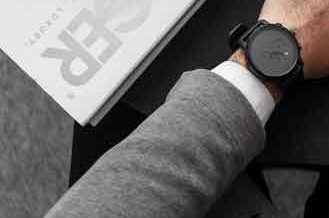 Digital Marketing Swagger Strategy
Perception is reality, and never has the polarization between what is real and what is digital been so evident. We are submerged in a world of digital marketing where highly optimized content is delivered to targeted audiences consuming content at a rate of 6 hours 59 minutes each day.
Digital marketing strategies promote products and services as digital media across the Internet using mobile phones and devices, and desktop computers.
We are more likely to search online to find that shirt or luggage set before taking a trip to the store. Why? Because it gives you the biggest return on your time by supplying targeted results in a fraction of the time. This is laser-like targeting is the engine powering digital marketing strategy.
Products and services are organized by categories, subcategories, tags, and other criteria to make it easy to find. These are the words you will use to sell products and services.
Digital marketing is a game of measured intuition. 
Where you place these words and how often depends on how well you know your customer. Because your research is sound, you already know that your target customer likely to be on certain social media platforms, websites, forums, or even geographical regions at certain times. Place your chosen words in front of your target customer at known times and you can make it rain.
Digital marketing strategy utilizes a hybrid data-driven marketing strategy that seeks to merge data and the human experience in a way that forms patterns called digital marketing sales funnels.
Content marketing, SEO – search engine optimization, SEM – search engine marketing, content automation, influencer marketing, e-commerce marketing, SMM – social media marketing, SMO – social media optimization, e-mail direct marketing, display advertising, e–books, and e-games have become trusted methods to engage with customers.
Online marketing is not digital marketing. You can be offline and still run digital marketing campaigns on television, mobile phones (SMS and MMS), callback, and on-hold mobile ring tones.
The kid with the most knowledge will attain and touch top dollars. — Ghostface Killah
Digital Marketing Drip
The most important aspect of effective communication is knowing how to listen. With so much data to process, knowing how to filter searches for specific results will empower you with customer insight that will reveal behavior patterns. Once you know that every morning at 11:00 there's a lunch rush with very few options in the area, all you need to do is show up, be consistent and offer value and variety.
Real swagger in digital marketing strategy is a crystal clear understanding of your target audience, then catering to their every need. Make them feel like a VIP and you will have a loyal customer for life. As they grow, you encourage it and grow with them.
Your target audience craves the validation of relevancy. How is your brand relevant to them? How will using your product or service make them better? Does your brand educate or empower them? When your digital marketing strategy answers these questions, your brand will organically and authoritatively grow beyond your broadest vision.
The digital marketing reach is unlike any other type of marketing where you're estimating when and how many times your target audience will see your ad. People check their digital devices upon waking till they fall asleep again.
Daily time spent consuming content has doubled globally since the start of the COVID-19 pandemic, from an average of
3 hours 17 minutes to an average of 6 hours 59 minutes
Share