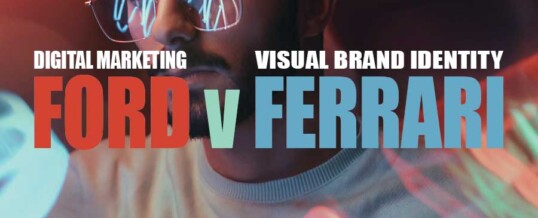 Polarity is nothing new in ancient or modern society but we share and consume so much information that it's hard to imagine a time when we weren't as polarized. With any breaking news or current event, society is presented a clear right and wrong and people react with intense emotional responses.
Digital marketing polarization moves us from one extreme to the next by capturing our attention by mirroring a particular belief system we hold true.
Marketers are enamored with this idea of going viral. We want advertising to be amplified through our target customer's social networks and boring never gets retweeted or shared.
This environment creates the perfect environment for digital marketing polarization. As brands move to extremes, they catch our attention, positively or negatively. and as they move to these extremes, they drag us along with them.
Brands we used to love may now cause us to harbor different feelings toward them as more brands move away from the neutral middle ground. This type of digital marketing polarity is creating a nation with an ever-increasing divide separating them.
What is the intensity of feeling you have toward a brand?
Opinions have become morals and now when there's a disagreement; controversy. These intense feelings makes us less rational and possibly puts us on a path to hate by embracing polarized perspectives as morality.
As we become more emotionally charged by digital marketing polarization we are pushed farther toward a polar edge and the harder it is to respect opinions opposed to our own.
Share