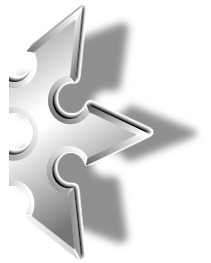 To compete in the dojo, ninjas need to rely on more than their intimidating appearance: They must also know how to fight and utilize every weapon at their disposal. The same applies to website design in the sense that excellent graphics, well-coordinated colors, and clean layouts – while still important – aren't the only components of a successful strategy. With so many other warriors fighting in the online dojo nowadays, the only way to win is to think like a ninja by utilizing every resource you can.
Being a ninja-run web development company and interactive marketing agency, it's our duty to provide you with a comprehensive package that includes everything you'll need to compete. Our approach includes consultations, a competitive analysis, search engine optimization (SEO) services, top-notch design, and much more. On top of that, we're also one of the most affordable website design agencies online. With all of these features and services at such excellent prices, it's no wonder we've transformed so many young apprentices into mighty warriors.
Will you choose to be one of them? Read on to find out more about our five-step approach.
So: Are You Ready?
If you've read this far, you're probably interested in what we have to offer… And we don't blame you. As you may have heard, we're unlike any other affordable website design agency out there; we're ninjas, after all.
So, do you think you're ready to turn your website into a mighty online warrior?